More than 110 members of Austrian SWIFT community attend yearly event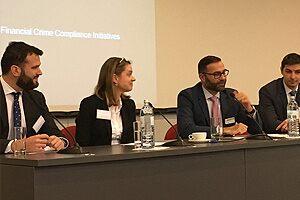 The SWIFT Business Forum Austria 2017 took place at the UniCredit Bank Austria conference centre on 13 December. With more than 110 delegates in attendance, this was one of the biggest events we have held in Austria to date. The agenda for the day, which focused on CSP, Business Intelligence, financial crime compliance, instant payments and SWIFT gpi, was very well received by attendees.
One of the most appreciated sessions of the day was the gpi panel, in which speakers from RBI and Erste Group Bank shared great insights on their gpi implementation approach and the strategic ambition for SWIFT gpi to become the new standard for cross-border payments.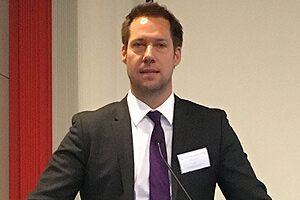 A presentation by Robert Schneider, Head of Financial Crime Compliance Initiatives EMEA, gave participants a comprehensive outline of our Financial Crime Compliance portfolio. Explaining the benefits of easy to deploy, centralized compliance solutions, Schneider zoomed in on recent additions to the portfolio such as Daily Validation reports and Payment Controls.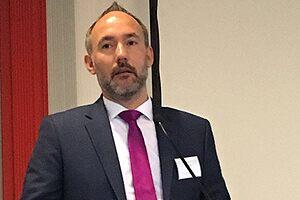 Sven Refflinghaus, Head of Business Intelligence & SWIFTRef EMEA supplemented this presentation with information on how the granular information provided by SWIFT's Business Intelligence products can be useful when deploying new solutions like gpi.
Christian Pinetz, Senior Relationship Manager, OeKB-CSD covered the securities market angle, with a particular focus on the regulatory landscape and the myriad of both European and International regulations that securities market players have to comply with.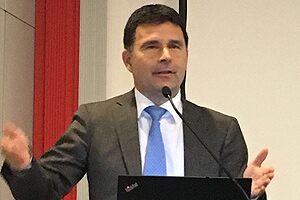 As is the case at all of our events, Instant Payments was high on the agenda and on people's minds. Elie Lasker, Senior Market Manager, SWIFT, delivered a presentation on the future payments landscape in Europe, covering current trends in instant payments, the requirements and SWIFT's proposed solution. The reusability of SWIFT's solution was most appreciated by delegates, who also welcomed the introduction of AMH Instant.
With the 31 December 2017 deadline for self-attestation against the CSP controls just around the corner, the aim of the CSP session was to ensure that all customers were on track and intending to meet the deadline. The market expressed a strong commitment to do so and we were very happy to see high levels of attendance by aggregators such as service bureaus, who also expressed their commitment to meeting the end of year cut-off date.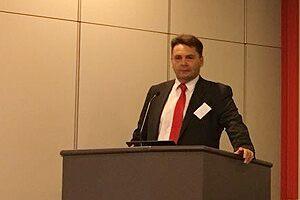 The day concluded with a Sibos highlights presentation by the Austrian National Member Group Chairperson, Gerald Seda of UniCredit Bank Austria. Seda covered the main messages delivered in the Sibos big issue debates and paid tribute to the pivotal role that SWIFT is playing in a number of areas, including: cyber security and CSP, Distributed Ledger Technology (with its Proofs of Concept), APIs in the context of PSD2, and cross-border payments (with SWIFT gpi establishing itself as the new normal).