Customer interactions are a key part of why we have gone from strength to strength. This guidance has allowed us to create a platform which really does answer the needs of the community. A big part of making sure it all works are our Quarterly Updates. These give insights into what has been delivered and also set the bar for where we are headed. This quarter's well-attended session deep-dived into our next major milestone: MyStandards V2.0.
MyStandards 2.0
The release of MyStandards V1.7 is now well and truly behind us which means we are now focusing on the next major update - MyStandards V2.0. In this Quarterly Update we certainly went into quite a bit of detail describing what we are working on and that we would be delighted to get you, our customers, involved. We have prepared a prototype website which you can try out to experience first-hand the updates we are looking to introduce. It is, of course, a dummy site only, but it illustrates the changes perfectly. If you would like access, mail us at mystandards@swift.com.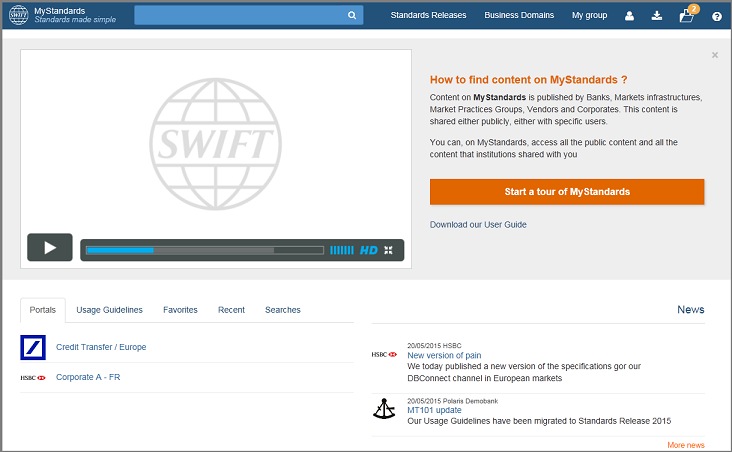 Find Out More!
If you would like to find out all the details of what was presented, the Webinar recording and slides presented are available for download. Feel free to get in touch with us at any time with any queries or to just exchange ideas!