SWIFT for Corporates User Conference: Simplifying corporate treasury
15 - 16 May 2019
London, United Kingdom
Wednesday 15 May
08:30
Arrival
Coffee/Breakfast and Registration
09:15
Welcome and Introduction
Working for the industry and simplifying the lives of multi-banked corporate treasurers.
Marc Delbaere
Head of Corporates and Trade, SWIFT
Vikesh Patel
Head of UK and Ireland, SWIFT
09:50
The evolution of SWIFT multi-banking solutions
SWIFT's multi bank security token 3SKey is moving to the cloud.
Yves Bontemps
Corporates & Supply Chain Products, SWIFT
10:10
MyStandards and the new Format Translator
Understanding, developing and testing file specifications for your bank on-boarding or migration project
Understanding, developing and testing file specifications for your bank on-boarding or migration project. Tim Tor from Natwest will talk us through their recent MyStandards roll out and describe how it is helping Natwest business customers with technical bank on-boarding and file testing.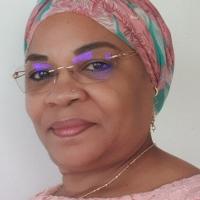 Tim Tor
Head of Bankline Direct Product | Digital | Commercial & Private Banking | NatWest
11:00
SWIFTRef Customer case study
Mitigating costly payment failures and increasing STP rates. A reliable source of data to power your payment systems
A case study from SABIC Capital
Peter Fels
Treasury, SABIC Capital
11:30
Pre-validation services for cross border payments
Tomorrow's payment validation capabilities unveiled
Tomorrow's payment validation capabilities unveiled.  The best type of payment investigation is one that never happens. SWIFT is working with the industry to develop a payment prevalidation service so payment details can be validated before the payment is sent.  Harcus Copper from Barclays and chair of the UK SWIFT Corporate Access Group talks us through this initiative.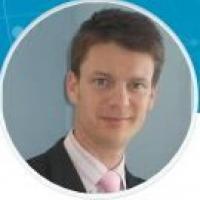 Harcus Copper
Head of Unattended Channels and Information Services, Barclays
12:00
PANEL: SWIFT gpi for Corporates
Proven innovation in cross-border payments for today
The payments landscape is evolving at an incredible pace. Today more than ever, the corporate treasury paradigm is being shaped by a new reality that demands greater transparency, efficiency and certainty.
Endorsed by 420+ banks globally and live since early 2018, SWIFT gpi represents one of the most significant and impactful innovations to cross-border payments. But how does this new standard in international payments generate added value for multi-banked international corporations? In this session, you will hear from your peers and banks how SWIFT gpi is already transforming cross-border payments, and most importantly how you can already leverage this information in your treasury systems.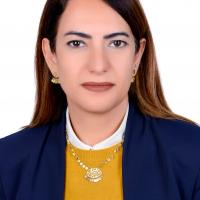 Melissa Howe
Melissa Howe, Senior banking specialist, Booking.com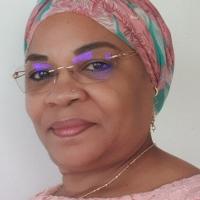 Andrea Feay
Group Treasury Manager, NSG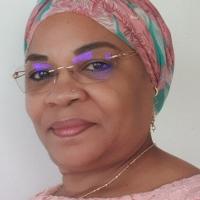 Eric Bayle
Head of Global Transaction Banking, UK, Societe Generale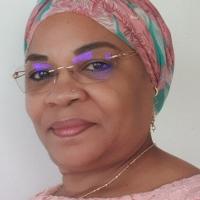 Ryan McAuliffe
SWIFTgpi Specialist, SWIFT
13:45
KYC: Lifting the lid on the complexity of global regulations and the knock-on effect for the corporate treasurer.
In partnership with the SWIFT Institute
Barbara Casu is a leading academic and will cover the following aspects in a scene-setting talk as we dive into the challenges of KYC in the corporate banking world.
The evolution of financial crime enforcement worldwide
Post-crisis AML and KYC fines data: an overview
Global compliance and regional differences: fines by type and region
US enforcement agencies and regulators: compliance and economic sanctions
The cost of compliance for financial institutions: dealing with multiple regulators
What to expect going forward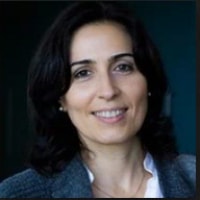 Barbara Casu Lukac
Director, Centre for Banking Research at Cass Business School, London, in partnership with SWIFT Institute
14:30
The KYC Registry for Corporates
Solving an industry challenge. In discussion with members of the KYC pilot group.
Cate Kemp
Chief Customer Experience Officer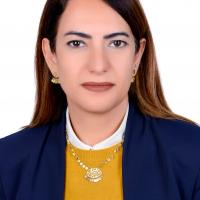 Adriana Hoskins
Treasury, Seabord Corporation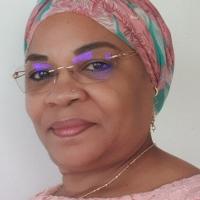 Karen Van den Driessche
Treasury, Avnet Inc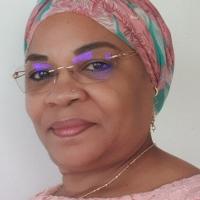 Andre Duesterhus
Head of Global Subsidiary Coverage Germany - Deutsche Bank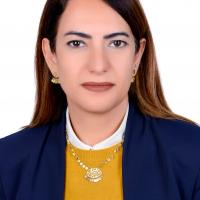 Marian Owczarzy
KYCS Transition Manager, HSBC
15:30
The KYC Registry for Corporates
The solution roadmap, Intro to the engagement group + Q&A
Sebastian Niemeyer
Corporates & Supply Chain Products | Frankfurt Office SWIFT
Delphine Mascquelier
KYC Compliance Services | London Office SWIFT
16:00
Driving Innovation through API standardisation
Standardising APIs to drive the evolution of banking services and communications
The financial industry is going through a major digital disruption.  Tony McLaughlin gives us some examples of the changes that are happening and shares his views.
Tony McLaughlin
Emerging Payments and Business Development, Citi
16:45
Closing remarks
Closing remarks
17:00
Drinks and canapés
Networking
Thursday 16 May
08:00
Arrival
Coffee/Breakfast and Registration
08:30
KYC for Corporates Engagement Group working breakfast
Inviting corporate treasurers to get a more in-depth understanding of this key industry initiative.
10:30
CORPORATE ONLY WORKSHOP: SWIFT gpi
Request-to-pay, the new solution facilitating cross-border invoicing and payment for Corporates
Request-to-pay is part of the gpi for Corporates roadmap given the importance of such a service. Indeed, corporates raised the concerns they are facing today in cross-border trade: no control on payment when invoice sent, lack of visibility, cumbersome reconciliation invoice/payment, operational and processing cost, invoicing fraud… That is why SWIFT is today leveraging the capabilities of the gpi for Corporates platform to bring simplicity and efficiency to the current processes. 

How is this request-to-pay service going to look like? Which benefits will SWIFT bring with this solution compared to the existing processes? What is the expected timeline?