Corporate Forum
Focused session for Corporates in Turkey & the Middle East
Join us at the SWIFT Corporate Forum Turkey, a focused session for corporates in the region. Register now for this free event that will take place on 7 November 2019 at the Çırağan Palace Kempinski, Istanbul, Turkey.
This event will take place on the side-lines of the SWIFT Regional Conference: Turkey & Middle East.
Download programme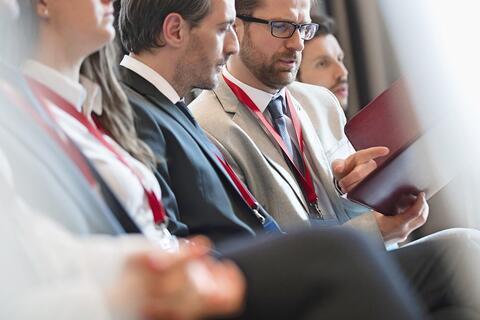 SWIFT is here to support corporates achieve their optimisation goals.
Mickael Thomas
Head of Corporate Business, Middle East, Turkey and Africa, SWIFT
#SWIFTCorporates

Delivering value to corporate customers
Financial operations can be optimised through efficient communications between corporates and banks, facilitated by the adoption of both technology solutions and common standards.
SWIFT, in collaboration with the local financial industry, is here to support corporates achieve common optimisation goals.
The event will focus on global treasury management processes as they operate across multiple jurisdictions and geographies.
The agenda will look at:
The benefits of SWIFT for Corporates
How SWIFT gpi is revolutionising cross-border payments for corporates
Beyond connectivity – how SWIFT can support corporates with compliance challenges
The event is open to corporate treasurers, members of the corporate financial department and other actors in the payments ecosystem.
Do not miss this opportunity to share experiences and best practice with our experts and your peers. We look forward to meeting you at the event.