The evolving payments landscape in South Africa
Multiple sessions
ONLINE
Big picture: The future of payments in an evolving digital landscape
Cross-border payments are the lifeblood of the global economic system. Digital transformation is radically reshaping the provision of financial services, and the Covid-19 pandemic has further reinforced the shift to digital payments and highlighted the importance of safe, convenient, transactions for businesses as well as consumers. Join this session to hear how the financial ecosystem is evolving at both the local and regional level.
Tim Masela, Head of National Payment System Department, South African Reserve Bank (SARB)
Deep dive: SWIFT strategy: our vision for instant, frictionless payments and securities
As the financial industry's neutral and trusted infrastructure provider, we help our community of over 11,000 institutions move value around the world reliably and securely. And as we have progressively expanded what we do, we have evolved how we deliver. This session will outline how SWIFT's exciting new strategy will help the industry take another leap forward – fundamentally transforming payments and securities processing to help the community navigate the complex challenges they face today and remain prepared well into the future.
Bernard Carless, SWIFT Board Member & Head of Settlement and SWIFT, FirstRand Group Treasury
In conversation with
Olivier Lens, Head of Sub Saharan Africa, SWIFT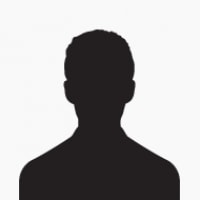 Tim Masela
Head of National Payment System Department, South African Reserve Bank (SARB)
Bernard Carless
Head of Payment Market Infrastructures, FirstRand Group Treasury, South Africa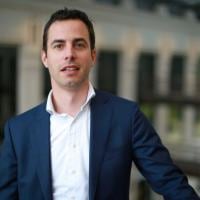 Olivier Lens
Head of Sub Saharan Africa, SWIFT
Technology evolution: delivering the new SWIFT platform
Multiple sessions
ONLINE
The new SWIFT platform
Sending payments across borders takes high levels of collaboration, communication, and trust. Making that experience as straightforward, simple, and secure as possible is the spirit with which SWIFT was started, and it remains our mission to this day. By transforming the SWIFT platform to centrally orchestrate transactions end to end, we are taking the next step towards enabling instant, frictionless cross-border, account-to-account payments. This session will outline how we are doing that and the benefits to you.
Stephen Lindsay, Platform Evolution - Business Lead, SWIFT
Customer insights: how will gpi help the market?
A largescale transformation is happening in the cross-border payments, driven by fundamental shifts in client expectations and available technology. SWIFT gpi is at the forefront of this transformation and addresses today's challenges head on. Through gpi, SWIFT and the community have collaborated to put in place a new standard for handling cross-border payments. Hear from an early adopter on how gpi met their needs for speed, traceability and transparency and provided their customers with a transformed payments experience.
Naa Wilson, Head of Cross Border Payments – Corporate & Investing Banking Division, Standard Bank
In conversation with
Louise Mostert,

Senior Country Manager South Africa, SWIFT
Stephen Lindsay
Platform Evolution - Business Lead, SWIFT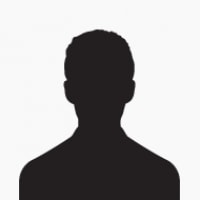 Naa Wilson
Head of Cross Border Payments, Standard Bank - Corporate and Investing Banking division
Louise Mostert
Senior Country Manager South Africa, SWIFT