Business Forum
Looking to the future of payments
The SWIFT Business Forum Romania - the annual event of the Romanian financial and banking community - took place this year on Thursday 24 October, at the Hilton Athenee Palace Hotel, Bucharest. The event brought together 170 participants from credit institutions, central bank, payments institutions, financial investment companies, issuers of financial instruments, IT solutions providers, consultants, corporate customers and trading companies.
The Business Forum Romania is organised in conjunction with the Romanian Association of Banks.
Download wrap-up report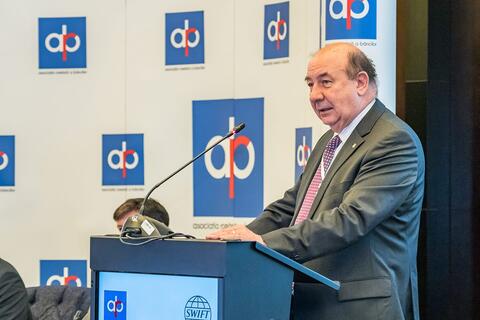 #BFRomania

Programme
The programme will include an update on the Romanian banking industry and the latest news on key SWIFT and industry initiatives such as gpi, financial crime compliance, instant payments, cyber security, ISO 20022, and the European payments landscape.
We will update you on the progress made towards SWIFT's 2020 strategy and let you know what we are doing in areas such as Financial Crime Compliance, and the Customer Security Programme.
You will hear from renowned industry speakers and SWIFT experts on all these topics, and more – and you'll learn about what SWIFT is doing to meet the needs of the Romanian community.
This one-day event will be an excellent opportunity to discuss and share experiences on topics of particular relevance to you and your business.
This Business Forum offers an ideal opportunity opportunity for you to hear at first-hand the views of key experts from Romania's financial community and SWIFT on a range of highly topical issues.
The Business Forum Romania is organised in conjunction with the Romanian Association of Banks.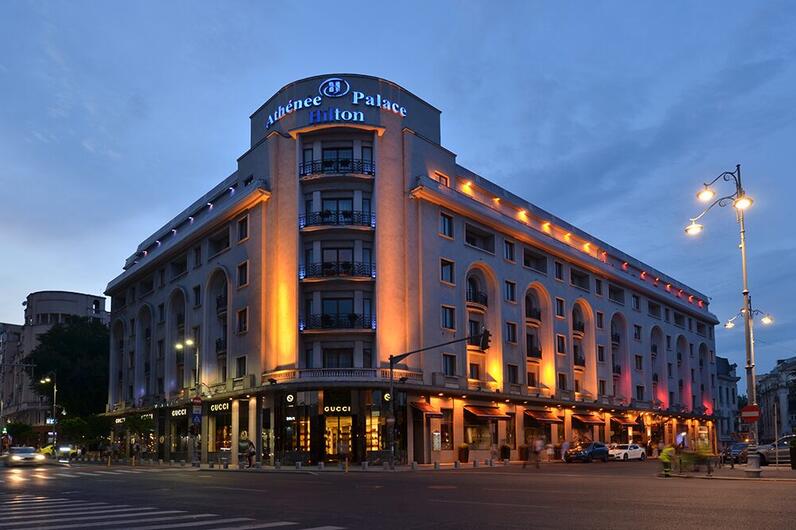 Hilton Athenee Palace Hotel
The Athenee Palace Hilton Bucharest hotel, one of the city's most sophisticated and prestigious landmarks dating back to 1914. Situated within the heart of the city and conveniently connected to Henri Coanda International Airport, our hotel provides spectacular views over Revolution Square and the Romanian Athenaeum.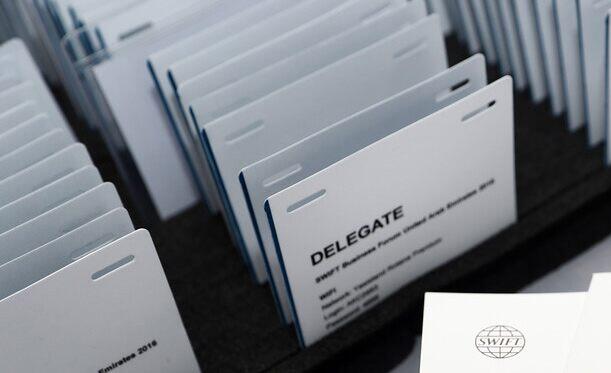 Registration
For details regarding the SWIFT Business Forum Romania and registrations, please contact the Romanian Association of Banks.