SWIFT Business Forum Nordics 2019
28 March 2019
Copenhagen, Denmark
March 28
SWIFT Business Forum Nordics 2019 Programme
08:00
Registration
Morning reception
09:00
SWIFT welcome
Introduction
Cate Kemp
Chief Customer Experience Officer
09:15
Opening plenary
Accelerating digital transformation
To remain secure and compete in the marketplaces of the future, financial institutions must harness the power of new technologies and accelerate their transformation into truly digital organisations. But achieving such change at scale will not be straightforward. To deliver the fast and frictionless experience our customers expect, FIs must reimagine their business models, renew critical infrastructures, develop platforms and build third-parties ecosystems.
But how can the Nordic community navigate this journey in an age marked by geopolitical uncertainty, regulatory headwinds and a deteriorating cyber threat landscape?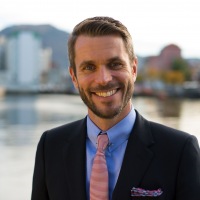 Henrik Lie-Nielsen
Entrepreneur, Investor, and Advisor, Tripod
Silvija Seres
CEO, Technorocks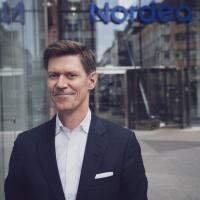 Erik Zingmark
Head of Transaction Banking, Nordea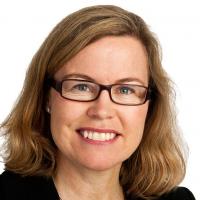 Erica Ahman
Head of Nordics, SWIFT
10:15
Networking break
Exhibition
10:45
Breakout session 1
Delegates choose to attend one of the following sessions:
Several
Delivering a fast and frictionless payment experience
Delivering a fast and frictionless payment experience
Breakout session 1
Across retail to wholesale, today's customer expect a fast and frictionless payment experience. Big tech, card networks and challenger banks have been quick to leverage the latest technologies to compete against incumbent payment providers. In response, FIs and market infrastructures are overhauling their systems, reimagining their business models and opening up their platforms to third-party service providers – all with the aim of delivering a seamless payment experience.
In this session, we will discuss the future of payments in the Nordics and beyond – how does the architecture need change to deliver this experience? And, on the front-end, what can FIs learn from new payment providers such as Alipay, Apple Pay or Klarna?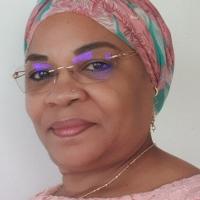 Dag-Inge Flatraaker
Senior Vice President Payment Infrastructures, DNB
Carlo Palmers
Head of Instant Payments MIs, SWIFT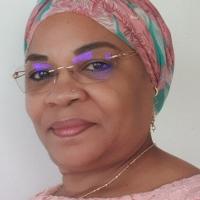 Martin Georgzen
Head of Payments Development, Danske Bank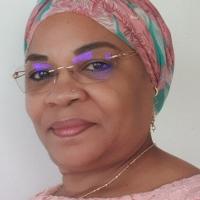 hans Van Den Bosch
Global Sector Head, Consumer Brands, Retail and Healthcare, Global Liquidity and Cash Management, HSBC
SWIFT on risk
SWIFT on risk
Breakout session 1
While FIs have always had to manage risk, today's landscape is evolving like never before. As the speed and intricacy of fraudulent schemes evolve, effective detection and prevention is vital. On the flipside, FIs continue to struggle to create an integrated compliance approach to satisfy the strict and complex regulatory requirements imposed on them in the past decade. Yet new technologies offer businesses the insights to drive innovation, improve the efficiency of processes, and mitigate compliance and fraud risks. Join this session to discover how SWIFT is working with its customers to develop a unified approach to combating financial crime and ensuring regulatory compliance.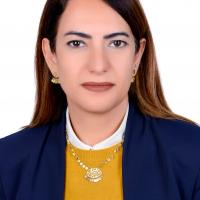 Berit Börset
Executive Vice President, IT-Security, Quality & Risk, DNB
Helen Alexander
Manager, Financial Crime Compliance Initiatives, SWIFT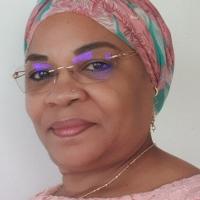 Joakim Gustafon
Head of Customer Due Diligence Analytics - Financial Institutions & Banks, Group Financial Crime Prevention, Nordea
11:30
Transition time
Please make your way to the next session
11:45
Breakout session 2
Delegates choose to attend one of the following sessions:
Several
Banking on platforms
Banking on platforms
Breakout session 2
The power of digital platforms to disrupt and transform markets is undeniable. From Airbnb to Netflix, Android, AWS and beyond, platforms have come to dominate a range of markets. Providers create value by developing a two-sided platform that connects service suppliers with users – all in an open arena where services can be offered by third-parties or the provider itself. Driven by competition, customer expectations and regulation, digital financial services platforms are now emerging.
Yet questions remain – what role will platforms play in financial services in the future? How can they be established and managed? And how can open platforms be secured to the same degree as closed environments?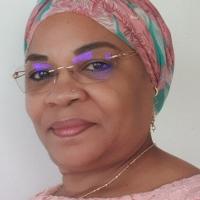 Philip Bredahl
Head of Integrations & Liquidity, First Vice President, Danske Bank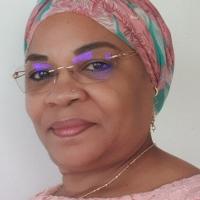 Bent Dalager
Partner NewTech and Financial Services, KPMG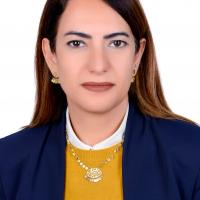 Paula da Silva
Head of Transaction Services, SEB
Vikesh Patel
Head of UK and Ireland, SWIFT
SWIFT on payments
SWIFT on payments
Breakout session 2
Consumers and businesses alike take it for granted that they can easily and seamlessly exchange value across all parts of the domestic economy. Yet wiring cash internationally can lead to increased costs and delays.
SWIFT gpi is rapidly resolving such issues by enabling the FIs to offer a fast, frictionless and transparent cross-border payment experience. In parallel, SWIFT is also working with the community to be able to offer value-added gpi services – such as a pre-validation service which enables corporates to quickly identify and eliminate payment errors, before they have even been sent.
Join this session to hear how FIs are deploying and leveraging gpi to deliver a fast and frictionless payment service to their customers.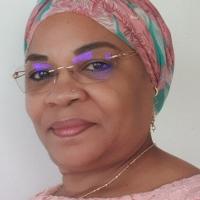 Ryan McAuliffe
SWIFTgpi Specialist, SWIFT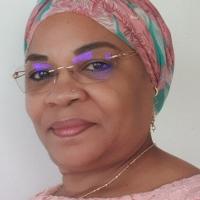 Magnus Hedenberg
Product Manager, International & SEPA Payments, SEB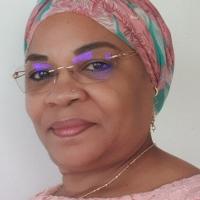 Maciej Janusz
Head of Cash Management, Nordic Region, Citibank
12:30
Networking lunch
Exhibition
12:45
Lunch & Learn
European payments transformation and the next generation of TARGET services
A global transformation of both wholesale and retail payments is underway. In Europe, the Eurosystem has set a clear path for
financial market infrastructure renewal to provide FIs with new opportunities and a more efficient way to use central bank liquidity
across services and businesses: TARGET Instant Payment Settlement (TIPS) for instant payments, TARGET2 (T2) for high value
payments, and TARGET2-Securities (T2S) for securities settlement. Join this joint presentation from SWIFT and the ECB to hear how this
renewal programme, alongside similar projects led by EBA Clearing,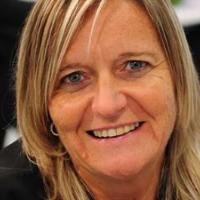 Isabelle Olivier
Head of Securities and Payments Initiatives, EMEA, SWIFT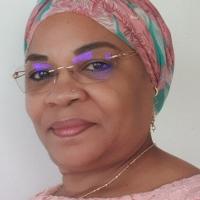 Holger Thiemann
Adviser, European Central Bank
14:00
Breakout session 3
Delegates choose to attend one of the following sessions:
Several
Combating the cyber threat
Combating the cyber threat
Breakout session 3
As financial institutions transform themselves into truly digital organisations, cyber threats loom large. Criminals are leveraging the same digital technologies to launch ever-more sophisticated strikes on the financial industry.  Attackers are innovative and now work with subtlety and sophistication – exploiting the very speed and efficiency that the digital world offers. In response, FIs are re-evaluating their back-office systems and controls, and reviewing the approach taken to fraud detection and prevention.
In this session, we'll get an update on the current threat landscape and hear from leading professionals on how FIs can best manage cyber risk in this rapidly evolving environment.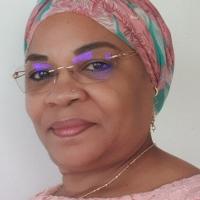 Michael Busk-Jepsen
Executive Director of Digitisation, Finans Denmark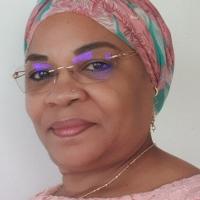 Lance Ryan McGrath
Chief Information Security Officer, Danske Bank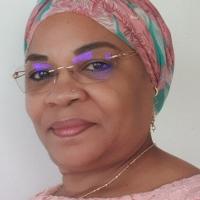 Alain Desausoi
Deputy Chief Information Security Officer, Head of Technical Security, SWIFT
SWIFT on APIs
SWIFT on APIs
Breakout session 3
API technologies offer an immense opportunity for driving customer-centric innovation in financial services. While the financial industry has been slow to adopt API technology, new regulatory developments such as PSD2, and a move towards open banking globally, have created significant opportunities for innovation in this space. Join us to find out how SWIFT is working with the community to overcome the obstacles to API deployment in the financial industry as well as creating a marketplace for API-based services on its platform.
You'll also hear from an FI and a fintech on how they are leveraging APIs to deliver the next generation of open banking financial services.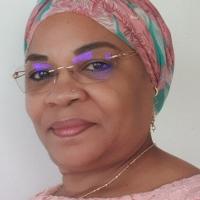 Ģirts Bērziņš
Head of Strategy Digital Banking, Swedbank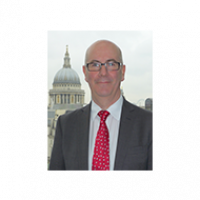 Tim Decker
Head of e-Payments Product, Lloyds Bank Global Transaction Banking
Mack Gill
Chief Operating Officer, Torstone Technology
Alvaro Acevedo
Product Owner - API Lifecycle Management, SWIFT
14:45
Transition time
Please make your way to the next session
15:00
The rise of artificial intelligence in financial services
The rise of artificial intelligence in financial services
AI technologies are set to transform promise to transform financial services as we know them today.  Opportunities are enormous and cover multiple fronts, from sophisticated fraud detection, through hyper-customization of services, to identifying untapped business opportunities. To ride the emerging wave of AI, financial services companies have to navigate evolving standards, regulations and risk dynamics.
During this session, we will discuss how financial services integrate AI into their operations and harness its potential.
Göran Fors
Deputy Head of Investor Services, SEB, Sweden
Jacob Bock Axelsen
Lead Data Scientist, Adv. Analytics and Info. Mgmt, Deloitte Consulting CPH
Mattias Fras
Head of AI Strategy & Acceleration, Nordea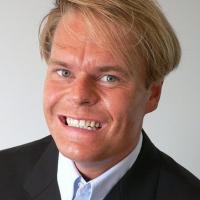 Antti Myllymäki
Head of Artificial Intelligence, OP Financial Group
15:45
Networking break
Exhibition
16:15
Closing plenary
Transforming financial services through diversity
The financial services industry is transforming – emerging technologies, new competition and increasing customer demands are just a few areas where the pace of transformation is accelerating. This rhythm of change requires innovation and corporate agility to work hand-in-hand to deliver the excellent customer experience and long-term growth expected from share-holders and investors.
But how can today's financial institutions innovate and transform from within?  How can a culture of innovation be encouraged and embraced to maximise a company's biggest asset – its people.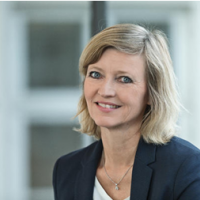 Jeanette Fangel Løgstrup
Head of Group Societal Impact & Sustainability, Danske Bank
Rune Mai
CEO & Co-Founder of Spiir and Nordic API Gateway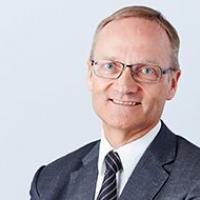 Søren Haugaard
Head of Transaction Banking International, Danske Bank
17:00
Networking drinks
Exhibition
18:15
Close
Close of the SWIFT Business Forum Nordics 2019