Business Forum
Thank you for attending the Business Forum Kyiv 2018
The event was organised together with UkrSWIFT, the SWIFT national member and user group for Ukraine.
Read the wrap-up report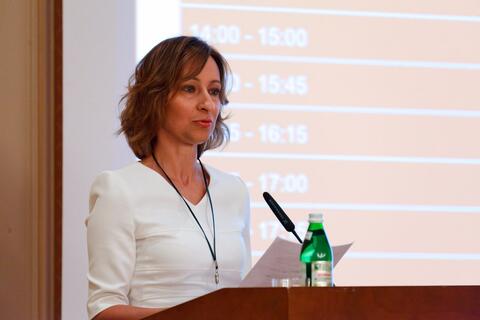 It is important that SWIFT continues to support the Ukraine financial community with innovative new services such as gpi.

Business Forum Kyiv 2018
The programme focused on the key trends affecting the financial industry as a whole and the impact that they have on financial services in Ukraine, and included keynote speeches, presentations and panel discussions addessing a number of topics such as:
Progress in market infrastructure systems development
The evolution of the European payments
SWIFT gpi – setting a new standard for cross-border
How the industry can collaborate to combat cyber
An update on ISO 20022: use-cases from around the globe and the SWIFT migration proposal for cross-border
How technologies, such as APIs and Artificial Intelligence are opening up new opportunities and changing the way we do things
Please refer to the wrap-up report for further details of the discussions held during the day. Photographs from the day are available here.
Ilona Pouna
Regional manager, CEE
SWIFT