SWIFT at Sibos
Join us at Sibos – online!
In these unprecedented times, it's even more important that the financial community come together to debate and discuss the challenges and opportunities that lie ahead. There's much to consider this year and, as always, Sibos is the place where these conversations happen. 
For the first time, the world's premier financial services event has gone completely digital and its top-notch line up of speakers and sessions is now open to the entire SWIFT community for free. Alongside the main conference programme, SWIFT will host a series of expert talks, demos, and strategy sessions designed to help our customers navigate today's challenges.
Register for the January sessions
On the agenda...

SWIFT at Sibos programme
Collaboration, digitisation and innovation are at the heart of our agenda – and there is something for everyone. Want to get the big picture? Join our SWIFT strategy sessions for payments and securities to learn more about our ambitious new strategy to support financial institutions with instant and frictionless transactions and the benefits this will bring to your business. 
For those active in payments, the 22 November deadline to start confirming the outcome of your customer payments is fast approaching. In "Universal Confirmations: The final countdown," hear from your peers who already have started confirming payments and find out about the tools available to help you. In the session "Your guide to ISO 20022 adoption," we'll dive deeper into everything you need to know ahead of the November 2022 start date for the migration to ISO 20022 for cross-border payments and reporting. And in "Making low-value cross-border payments simple" we'll take a closer look at our exciting new low-value cross-border payments initiative that we're co-creating with our community, and the benefits this will bring to SMEs and consumers sending money internationally. 
Across the securities industry, financial institutions are preparing for the Central Securities Depositories Regulation (CSDR). In "Ready or not, CSDR is coming: Practical steps to address the challenge," an expert panel will discuss the impact of the regulation on market participants and what you can do to ensure your preparations are on track. 
Digitisation, and the efficiency gains and new possibilities it enables, will be in sharp focus in "Joining forces for trade digitisation: SWIFT, the United Nations, and the Singapore Government." In this session, find out about how we're collaborating across the ecosystem to accelerate progress in trade finance, and our new service to digitise Letters of Credit (LC). The technology theme continues with "Realising an open API economy in financial services," where an expert panel will discuss the opportunities APIs offer and what it will take for full scale adoption in financial services. And in "The Trailblazers: Feedback from the first Alliance Cloud users," get first-hand insight into our new cloud messaging interface. 
Finally, the security and resilience of our network is essential to everything we do. During Sibos we'll turn our attention to how the threats of cyber attackers and other bad actors are evolving, steps that financial institutions can take to detect and prevent fraud, and how our Customer Security Programme is helping you meet today's challenges.
Thanks to the digital format, you can tune into the sessions live or watch them later at your own convenience.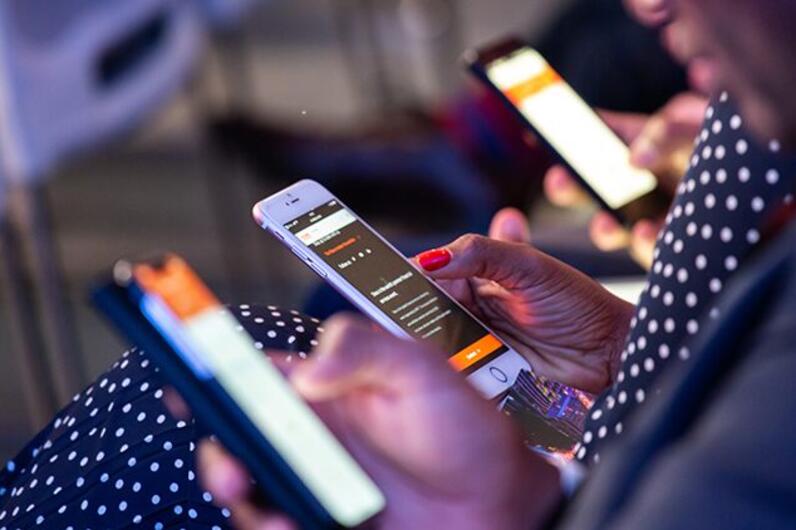 SWIFT at Sibos newsletter
Stay tuned
The SWIFT at Sibos newsletter covers everything you need to get equipped for the event: top sessions to attend, hottest news, top videos to watch and much more.
Make sure you subscribe to our newsletter and receive exclusive updates.
SWIFT at Sibos is only an email away.
Subscribe now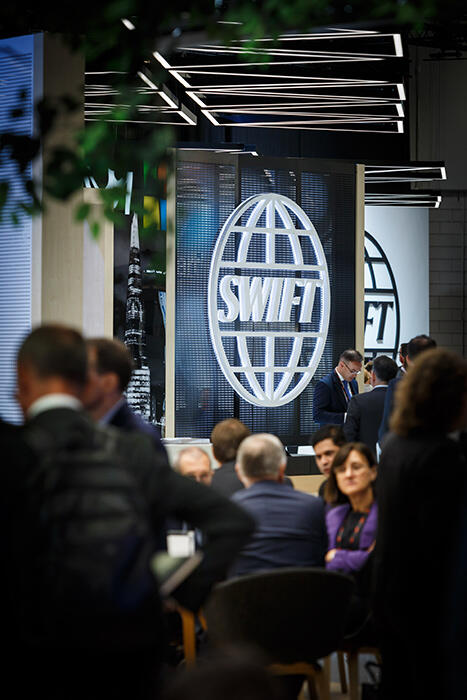 How to attend
All sessions will be accessible via the Sibos website and app. You must first register to the event on sibos.com. Registration is free of charge and open to the entire SWIFT community. Once you have registered on sibos.com, you will then be able to access all sessions at the relevant time by logging on to sibos.com and checking the partner programme.
Register now