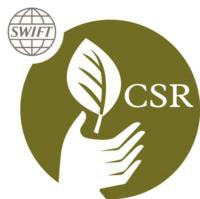 SWIFT works with and for financial communities across the globe. We know this is a privilege as well as a responsibility, and we are committed to making a positive impact wherever we can.
We integrate social, environmental, ethical, and human rights concerns into our operational strategy. Education, diversity, sustainability, community outreach — these issues are important to us, and as such are embedded in our company mind-set.
SWIFT has been sponsoring charities while organising events in the region since 2007, with a special focus on education and under-privileged children. Pestalozzi Children's Village in Switzerland, ECPAT in Norway, Working Well Trust in the UK, the Daily Bread Food Bank in Canada and NorSA in South Africa have been among our beneficiaries. Additionally, we have supported SOS Children's Villages in Germany, Italy, Portugal, Romania, Russia, Ukraine, Syria, Nigeria and Mauritius, the Philippines, Taiwan, India, China and Mexico City. This long lasting partner of SWIFT works to meet the needs and protect the interests and rights of children. At Sibos 2016 in Geneva, we financially helped the Anouk Foundation, whose mission is to create soothing environments for children and adults staying in hospitals, special needs institutions and nursing homes.

At this Athens Business Forum, we are happy to provide financial support to the SOS Children's Village of Vari. Founded in 1982, this village now includes 11 family houses where 48 children can find a loving home. In each family, they live with their brothers and sisters and are affectionately cared for by their SOS mother. The children attend local schools and are therefore integrated into the local community. When young people from the children's village are ready to leave their family in order to pursue further education or vocational training, the SOS Youth Programme provides shared accommodation in Athens. With the support of qualified counsellors, these young people learn to take responsibility, plan their future and prepare for independent adult life. SWIFT's donation will be dedicated to support the children through education, including school fees and school material.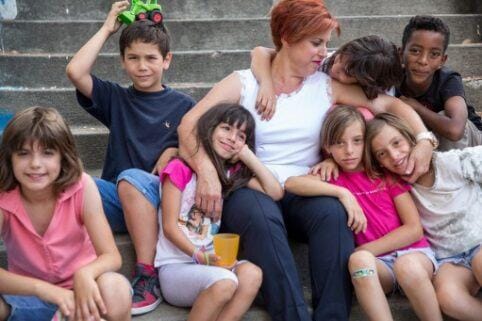 Education is at the heart of our CSR programme. Our partnership with the Teach for All network is global, with financial support to projects in Argentina, Bangladesh, Belgium, Columbia, Ghana, and Nigeria, aiming at reducing education inequities through the development of transformational leadership programmes. SWIFT also supports education through the Nairobits Trust in Kenya, training less privileged young people in web design, IT and creative multimedia, helping them to enhance their employment and entrepreneurship opportunities, WAPA International, which raises funds to support local organisations helping to reintegrate child victims of war; and the Digital Leadership Institute, which promotes greater participation of girls and women in strategic, innovative ESTEAM (entrepreneurship, science, technology, engineering, arts and mathematics) sectors.
In addition, SWIFT supports micro-finance and financial inclusion initiatives in emerging countries, as they are close to our business. We sponsor the Phakamani Foundation in South Africa and the Mann Deshi Foundation in India with grants. Additionally, SWIFT partners with Fundación Capital, to finance the development and launch of tablet-based financial education apps aimed at supporting young people and women in Brazil, Mexico, Peru and Tanzania.
To the best of our abilities, we seek to respond to needs arising from humanitarian emergencies through corporate donations, voluntary work and donation-matching campaigns. Recently, SWIFT made donations to the Red Cross to help Syrian war victims. We also supported victims of Hurricane Matthew in Haiti and the earthquake in Italy through direct donations and by supporting Doctors without Borders and Save the Children.