Supporting the global FX treasury market
The foreign exchange (FX) treasury market is a key part of global economic activity - it is the largest financial market by value and is integral to global commerce.
The FX market is decentralised with no central exchange or clearing facility. As an alternative to bilateral settlement, with the inherent risk of counterparty default, financial institutions can use CLS to settle FX transactions, including spots, forwards, swaps and options.
CLS is owned by the world's leading FX banks.  It is a systemically important and regulated by the Federal Reserve Bank of New York.
CLS mitigates settlement risk through the provision of its unique payment versus payment settlement service which has direct links to the RTGS systems of the currencies it settles.
CLS provides its multi-currency cash settlement service to its 60 direct member banks and numerous indirect (third party) members. These direct and indirect members use SWIFT to provide secure, robust and scalable connectivity to CLS.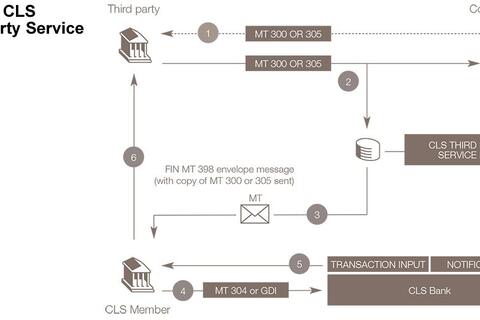 FX / treasury systems have to work. Consistently and reliably.
The global FX treasury market must deliver, secure, reliable, efficient and cost-effective transaction processing on an entire community scale.
Ensure adequate provisions for credit and liquidity management
Manage operational risks and costs
Ensure regulatory compliance
SWIFT is the messaging provider supporting CLS and its community
Secure, resilient and scalable connectivity and messaging
Global reach to 10,800 counterparties
Deep ISO 20022 expertise and standardisation capabilities