Payment Data Files
Our SWIFTRef Payments data is packaged through the below different files directories to better adapt to your needs. They each consist of compressed packages, which include dedicated monthly or daily data sets downloadable in txt or xml format.
Our Payments Data Files Solutions
BIC Plus & BIC Directory 2018
An indispensable source for efficient payments preparation and repair
Bank Directory Plus
Global reference data to support your domestic and international payment needs
Corporate Packs
Choose from our selection of packs to meet your needs
SSI Plus Features
 Worldwide standing settlement instructions for flawless, straight-through wholesale and commercial payments
SWIFTRef Reach Plus
Ensure the fastest route to your payment's end destination
Payments Plus
The complete reference data solution for global payments
IBAN Plus
Ensuring accurate and complete beneficiary details for IBAN payments
SEPA Plus
All the SEPA payment destination and routing information you need. SCT Instant information.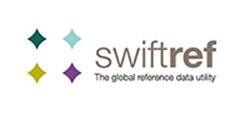 Want to know more about SWIFTRef?
Get in touch with one of our experts and get your questions answered.
3 options to get your Payments Data Files
Data Manual Download
Customers who have acquired one or more of the SWIFTRef directories in file format can download their products manually from our dedicated SWIFTRef portal.
Data Download Automation
This (web) service allows users to download publication files automatically, with various options. Users can thereby integrate data into their back-office systems faster and more efficiently.
Data Download Automation
SWIFTRef directory files can also be distributed through the SWIFT network, via FileAct in a store-and-forward mode. The service allows you to receive updated directories automatically over FileAct, enabling direct and secure transfer to your back-office.