Join our community in one of the world's largest FX centres
Taking place on Monday September 23, FX Day at Sibos features seven industry sessions on the latest opportunities and challenges facing the industry. Join us to hear from top class speakers and experts, as well as network with your peers.
Just joining for the day?
Specialists can join FX Day at Sibos with a single day pass 
Take a look at the FX day agenda below - and stay tuned for more updates over the coming weeks!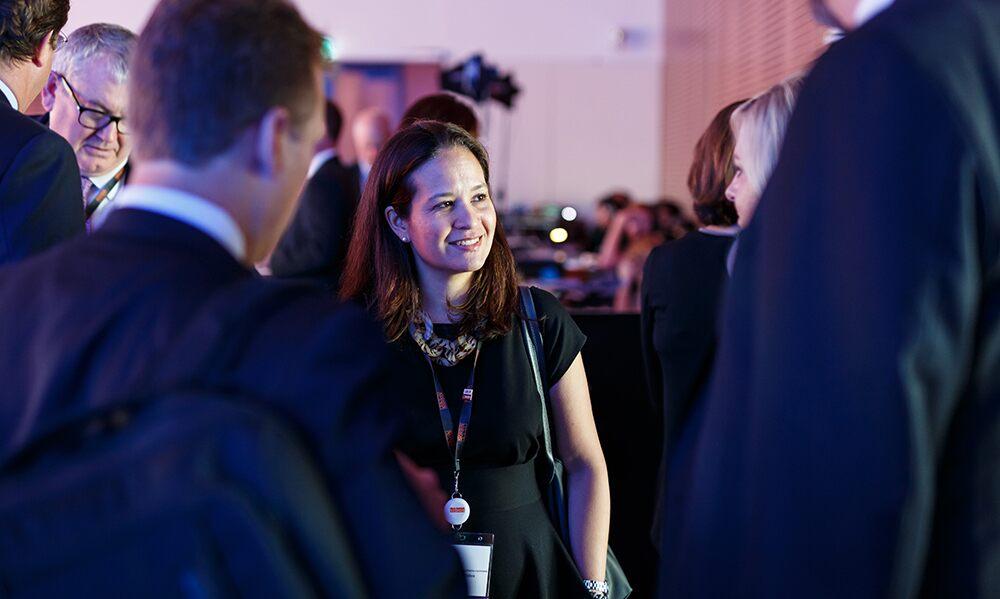 FX Markets: the balancing act between direct regulation, new technology and principles-based supervision
9:00 - 09:45
In this session we will hear directly from regulatory overseers and the buy side community. FX markets have suffered from a stream of confidence-sapping scandals, prosecutions and litigation. Regulators have sought to address behavioural issues through market participants' commitment to adherence to the principles of the FX Global Code; to date garnering  more support from the sell-side than the buy-side.
Regulators also address systemic risk in the FX derivatives market by seeking transparency, via regulatory reporting, and by encouraging the use of clearing (with un-cleared margin requirements). Meanwhile, new technology has empowered new entrants to FX markets, changing how FX trades are executed, and next generation technologies promise to change post-trade work flows drastically as well.  As such, a complex interplay of regulation, principles-based supervision, innovation and technology will drive the future shape of FX markets.
So, what IS the buy side's perspective when it comes to implementing the principles of the FX Global Code, respecting regulatory requirements and embracing new technology?
Gavin Wells (Independent)
Mark Yallop (Chair, FICC Markets Standards Boards)
Michael Dawson (Head of Liquidity and FX, Shell)
Neill Penney (Managing Director and Global Head of Trading, Refinitiv)
Richard Turner (Senior Trader, Insight Investment)
Data, data, everywhere – but why so hard to measure?
10:00 - 10:30
FX markets depend on data. From pre-trade to execution to post trade, the entire FX transaction lifecycle relies on – and generates – huge volumes of transaction data.
Data informs trading strategies, and in particular drives increasing algo/automated trading activity.  Regulators collect enormous amounts of data to gauge the 'health' of currency markets, monitor exposure and risk, and guide monetary policy.  Better and more comprehensive data matters deeply to traders, hedgers, regulators and customers. Yet accurate and timely data on the size of the FX market itself is more difficult to obtain because it is fragmented across multiple platforms, providers and participants.
Currently, the BIS triennial survey is the primary official measure of the 'share of wallet' of different currencies, instruments, participants and financial centres, but by definition this is neither a 'real time' nor entirely reliable snapshot of the FX market. This debate will ask what more should FX market participants do to improve the timeliness and quality of data, and what more regulators may demand if they do not.
The first results from the BIS 2019 Triennial Survey will be hot-off-the-press when this panel discussion takes place, providing up-to-date numbers to drive the debate.
Andreas Schrimpf (Secretary to the Markets Committee, Monetary and Economic Department; Bank for International Settlements)
Andrew Woolmer (CEO, NewChange FX)
Chris Dingley (Head of sales, CME regulatory reporting)
Rob Franolic (CLS Data Officer, CLS)
Saeed Amen (Independent, CueMacro)
Why liquidity in the FX markets is the next industry challenge
13:30 - 14:15
Foreign exchange is arguably the world's largest market.  Reasons to trade FX are as diverse as the participants themselves. FX facilitates global trade, cross-border capital flows, foreign direct investment and is increasingly traded as an asset class in its own right.  Yet two participants can have entirely different perceptions of the same market.  One may see a an orderly two way market; the other may see a highly fragmented market beset by "flash events" and periods of illiquidity.
This panel will examine the the changing faces of FX liquidity.  Topics the panel will cover may include: Is the market becoming more difficult to navigate?  Is it true that flash events are becoming more frequent and, if so, why?  Are the growth of agency trading and "cover and deal" arrangements affecting market quality?  Are market volume statistics a meaningful measure of liquidity?  Should we welcome or be concerned by the advent of artificial intelligence in the FX market?
Christopher Purves (Head of FRC strategic Development Lab, UBS)
James H. Sinclair (Executive Chairman, Market Factory)
Jeff Ward (Global Head of EBS, NEX)
Neill Penney (Managing Director and Global Head of Trading, Refinitiv)
Dmitry Ilyaev (Head of Spot & eFX Trading, Commerzbank)
FX innovators: Hear from the FINTechs planning to transform the FX markets
14:30 - 15:15
In this session a select band of FinTech providers will explain to the audience and our panel their ideas on how to make the FX markets more open, transparent, liquid and efficient. 
FinTechs in FX are promoting powerful new technologies to cut the costs of trading and to settle currency trades. Incumbents are investing in new technology directly, or partnering with technology vendors, or backing start up FinTech ventures. FinTechs have already reduced the costs of currency trading, notably for retail investors. They are improving the terms of trade for corporates, asset managers and end-investors too. FinTechs are targeting the back and middle offices as well, seeking to eradicate or reduce post-trade costs.
Crypto-currencies may yet turn the FX markets upside down. But there are plenty of innovations available already that can deliver incremental improvements, solve a longstanding problem, or deliver an entirely new approach to operational efficiency. Which is why some of the most promising FinTechs in FX were invited to this session.
Anne Pounds (Independent, AEP Associates LTD)
Arjun Jayaram (CEO, Baton)
Claude Goulet (CEO, Siege FX)
Adrian Patten (Co-founder and Chairman, Cobalt)
Dominic Hobson (Independent)
Gavin Wells (Independent)
Jason Tiede (Managing Director, JP Morgan)
Phil Mochan (Founder and CCO, Koine)
How Asset Managers, Corporates and their servicing banks are changing FX workflows to prepare for the next digital age?
15:15 - 16:00
This session looks at next generation workflow solutions that further integrate Buy Side FX execution and treasury systems to their servicing banks. Seamless, end to end trading efficiency from front end execution to back office processing has been a core objective of all market participants for many years. More recent innovation in, and broad adoption of, APIs, and the widespread use of connectivity standards, has enabled direct connectivity between platforms and FX risk managers. These in turn enable FX pricing and transactions to be embedded directly within client workflows. In this way, simple processes from making payments to settling invoices, to complex balance sheet management, and cross-border regulatory compliance can all have embedded FX capabilities. End to end, an FX workflow can involve many independent technology systems, so the opportunity to deliver a single end-to-end workflow solution is huge. Could these new technologies and their use of APIs even open the way to real-time cross border FX payments? A panel made up of representatives from the corporate sector, and the FinTech community will debate these themes and help to shine some light on these future workflow technologies.
David Leigh (Head of e-FX, Deutsche Bank)
Philippe Gelis (CEO, KANTOX)
Sebastian di Paola (Partner, PWC)
Christian Mnich (VP, Head of Solution Management, SAP)
Implications of China's economic roadmap on London's role as the top RMB FX trading centre outside of China
16:15 - 17:00
From an FX perspective as the RMB is increasingly used for investments in China there will be without doubt many opportunities for new products, and new ways to manage currency exposure. Currently an average of GBP 76 billion is traded each day in London in CNH (the offshore RNB), and the UK is the top CNH FX trading centre outside of China accounting for 36.68% of total trade value. London supports this FX business as the major centre for RMB Bonds, for RMB credits, for RMB cross-border settlements to China, for RMB clearing and for RMB payments. This financial ecosystem fully justifies the position of London as the leading offshore RMB trading hub outside of Asia. However, the outlook for 2020 remains uncertain as on one hand China continues to open up the onshore capital market, rolls out the Belt and Road Initiative, yet on the other hand faces off with US over possible trade wars. London, traditionally seen by issuers from Belt and Road countries as the destination of choice for capital, would be the offshore renminbi centre with the most to gain, but if the UK does not successfully manage the transition to leave EU, then London has everything to lose.
Faye Ye (Asia coordinator, City of London Corporation)
Eva Szalay (Currency correspondent, FT)
Jon Vollemaere (CEO, R5FX)
Chris Hall (Head of trading, China Construction Bank)
Brian Schwieger (Global Head of Equities Products and Co-Head of Equity, London Stock Exchnge Group)
Key note
13:00 - 13:30
David Bloom (Global Head FX Strategy, HSBC)