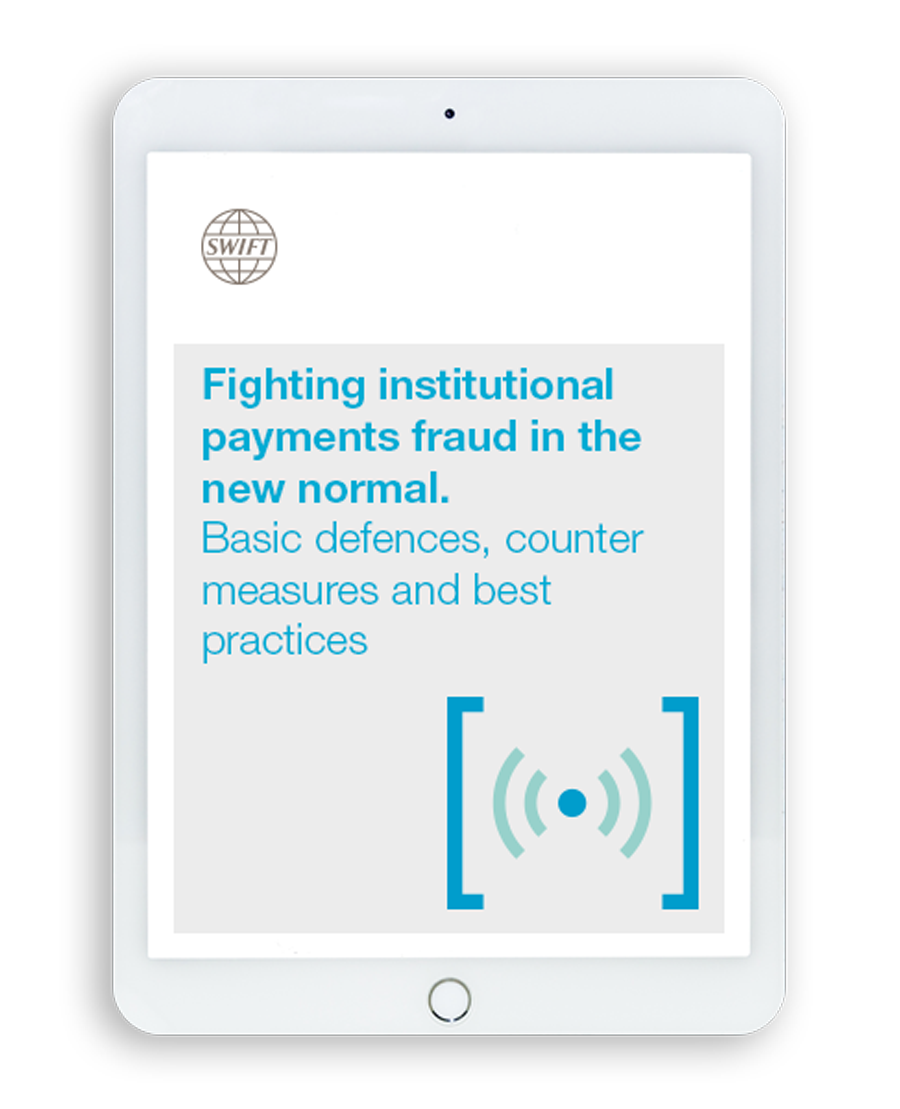 Fighting Institutional Payments Fraud
The best practices, policies and tools to protect your institution from cyber criminals and hackers.
Reducing fraud is one of the most challenging aspects of the modern financial ecosystem, especially in times of crisis. When the world goes through a period of instability or rapid change, as it is today, cybercriminals are ready and waiting to exploit uncertainty and find gaps in normally hard-edged security frameworks.
One major type of fraud that is especially challenging is institutional payments fraud, where cybercriminals try to gain illicit access to an institution's systems and steal large sums undetected.
 Download the SWIFT ebook to gain insight into:
Fighting institutional payments fraud in the new normal

Understanding the attackers - tactics, techniques and processes

How to continue to build a cyber-aware culture across your organization

Why collaboration is key and how to review your processes in light of evolving threats

How to automatically identify and stop uncharacteristic payments by implementing payment security controls
Download your copy of the ebook